JEFFERSON CITY — Missouri Department of Health and Senior Services officials have blacklisted six nonprofits from a federal child nutrition program that paid them for meal distribution.
The largest recent applicant for Missouri's summer food service program, Connie Bobo's New Heights Community Resource Center, received more than $20.6 million in federal reimbursement for pandemic meal distributions and purchased a home of $975,000 and a $2 million commercial building before being dropped from the program.
See Related Story: Nonprofit Bought $975,000 St. Charles Home With Pandemic Food Program Money
New Heights has been added to the U.S. Department of Agriculture's National Disqualified List, which prohibits participation in the child and adult care food program and is used by state regulators who evaluate applications for participation in the food service program of summer. New Heights was also referred to the Missouri Attorney General's Office and the USDA Inspector General's Office.
DHSS officials were also able to document enough problems at five other organizations to add them to the national disqualified list and end their participation in the program. Two have been turned over to federal investigators.
The National Disqualified List is only accessible to regulatory agencies and state organizations authorized to participate in infant nutrition programs. A USDA spokesperson would not identify the organizations that were referred to the list, citing federal confidentiality rules. But a DHSS spokeswoman provided the Post-Dispatch with the names of the organizations the state referred to:
• Sisters of Lavender Rose, founded in 2017 by Cymone McClellan, which then lists an address in Florissant. It has received more than $2.8 million in claims from the SFSP and CACFP since 2020. Officials said they dismissed nearly $400,000 in claims from the group and referred it to USDA investigators . McClellan, who also goes by Cymone O'Donnell, did not respond to requests for comment. She also did not return a call left for her at the restaurant she opened in Berkeley this summer, 314 Kitchen.
• We help each other, supposedly started by an Elliot Dixon of Harrisonville. The group, which claimed some $380,000 in meal reimbursements under the programs, also listed an address in New York and a person named Kizzy Murphy. No one could be reached for comment and it is unclear whether any of the people listed on his registration documents actually existed. DHSS officials say there is no "certain evidence" that the group actually distributed meals. State officials blocked $17,188 in claims. Us Helping Us has been referred to federal investigators.
• Sisters of Annitrya, a St. Louis nonprofit founded by JoAnn Davis in 2019 that appeared to operate a summer camp. He has claimed $1.4 million in food reimbursements since 2020. The state has blocked nearly $150,000 in reimbursements to the group. The association was dissolved this year. Davis and the organization could not be reached for comment.
• Dream It Big Inc., a California nonprofit incorporated in Missouri in October 2020. It lists Margraretha Wells as president and Danielle Carr, with an address in St. Louis on Dryden Avenue, as secretary. The group has been paid $900,000 since 2020 for the food it claimed to distribute. The state reported at least $61,000 in claims submitted by the group. It has since been dissolved and its organizers could not be reached.
• Karah Academy of Dance and Performing Arts, a Florissant dance studio founded by Chantaya King, has claimed $1.6 million since the start of 2020. The state has barred just under $74,000 in claims against the group.
King, who also operates Chantaya King Ministries, said Karah has been involved with USDA programs for nearly nine years and provides meals for children at her dance studio. King said she was unfairly carried away by the increased state scrutiny of the program.
"We weren't a late-night pop-up," King said.
She said some documents were unavailable to state inspectors when they showed up for an unannounced review around Easter and that Karah's own past audits were not considered.
"All of our audits have been amazing, so how all of a sudden our audits aren't good anymore?" said the king. "We did our best with the training they gave us."
The six organizations excluded from participation represent a tiny fraction of the approximately 900 groups that had been approved to participate in at least one of the two USDA programs.
State administrative actions fell under CACFP, which requires more documentation that children received meals than the summer food program.
Both programs pay up to $4.56 per meal that participating nonprofits claim to distribute. During the pandemic, rules requiring children to eat on site were lifted and drive-thru distributions were permitted, often with little or no documentation that the meals went to the children or went outside. On-site monitoring by regulators was extremely limited at the height of COVID-19.
Before the pandemic allowed nonprofits to offer take-out meals, the state's largest school districts were the biggest summer sponsors, though they never charged more than a million dollars a year. Before the pandemic, only a handful of large organizations were charging over $1 million a year for CACFP.
While some groups argue the waivers quickly got children home from school while children were home from school, federal prosecutors said it made the programs vulnerable to fraud. Health Department officials said they found more than $5 million in claims directly related to non-collective waivers issued during the pandemic.
"Unfortunately, the waivers have provided some sponsors with the perfect forum to compromise program integrity and mismanage programs," DHSS officials said in a statement.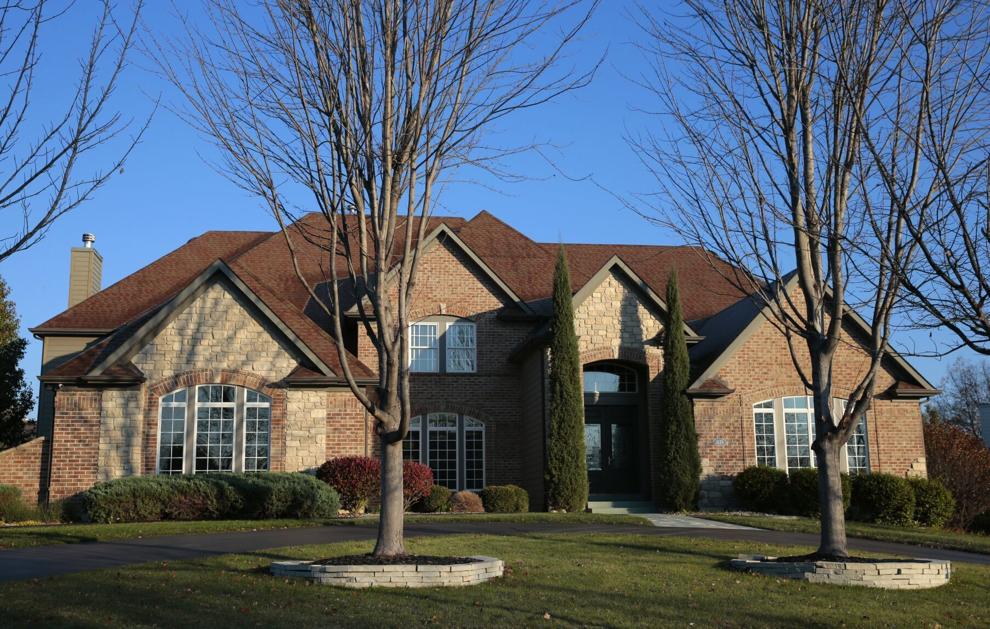 #Missouri #banned #nonprofits #federal #infant #nutrition #program